Lebt
T.R. Knight
eigentlich noch? Diese Frage stellten wir uns schon oft, denn seit er in
Grey's Antomy
als
George O'Malley
am Ende der 5. Staffel den Heldentod starb, haben wir ihn nur ein einziges Mal im TV gesehen (als Gaststar bei
Law & Order
Special Victims Uni
t). Ob das etwas mit den seltsamen Umständen zu tun hat, unter denen er damals das von Shonda Rhimes produzierte, soapige Ärzte-Melodrama verlassen hat (
Bericht
)? (Ist natürlich möglich, dass ihm Rollen als Klischee-Schwuler angeboten wurden und er darauf keine Böcke hatte. Das können wir uns sehr gut vorstellen, denn die TV-Landschaft der US wartet zwar mittlerweile mit einem Überangebot an schwulen Männern auf, aber darunter sind nur wenige Figuren, die nicht dem ewig gleichen Klischee entsprechen.)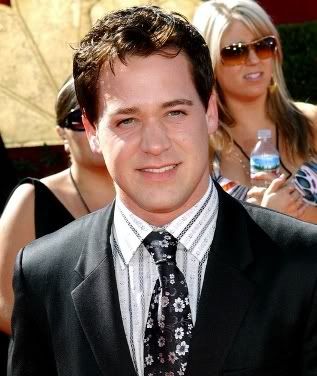 Jetzt soll es ein Wiedersehen mit Knight geben. Nö, er wird nicht als Geist be
i Grey's Anatomy
auftauchen, keine Sorge. Er tauscht die Welt der Ärzte mit der aufregenden Welt der Anwälte und Politiker. Genauer gesagt, wir werden ihn in der
4. Staffel
der Serie
Good Wife
sehen, wo er eine Gastrolle angenommen hat.
Es ist noch nicht bekannt, ob es sich dabei um einen Ein-Episoden-Auftritt handelt oder ob wir ihn dort dann öfter zu sehen bekommen. Wir wissen allerdings, dass er nicht als Anwalt oder Klient dabei sein wird, sondern sich die Hände mit der Politik schmutzig macht.
Wir hätten ihn zwar lieber als Anwalt gesehen, denn die Gaststars in diesen Rollen haben auf jeden Fall die Möglichkeit, immer wieder aufzutauchen. Wenn Knights Figur mit Peter Florrick (
Chris Noth
,
Sex and the City 2
, My One and Only
) in Verbindung steht, dann wird er es auf jeden Fall mit
Alan Cumming
(
Burlesque
) zu tun bekommen, der Peters (heterosexuellen) PR-Manager und Mann-für-alle-Notfälle Eli Gold spielt. Auch nicht übel.
Wir sind gespannt, was genau
T.R. Knight
in
Good Wife
zu tun bekommt und hoffen, dass das der Anfang seines Comebacks zum TV ist.
Good Wife
Episodenguides:
Staffel 1
--
Staffel 2
--
Staffel 3
Verwandte Posts:
Grey's Anatomy News
T.R. Knight hinausgeekelt
Dr. House Cast bei Good Wife